28 May: Just got back from MisCon! I had a great time and met a lot of new writing buddies.
---
27 May: Theresa Miller, one of my writing buddies, is writing for Goat Journal. Here's a link to her article about pack goats.
---
27 Apr: Fran and Wally have their own YouTube video. This was my first screenplay. Radim "Finder" Pech at CGE made it come to life.
---
09 Mar: Here are the Edgewhen cover upgrades.

---
05 Mar: New Edgewhen covers coming soon! Here's what they'll look like: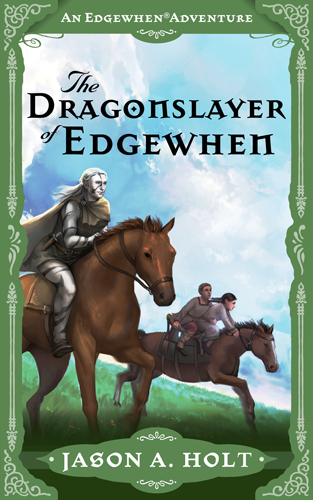 Thanks to James at GoOnWrite.com for the updated covers.
---
Thank you for your interest in my website.
If you would like to contact me, send e-mail to jah at this address (JasonAHolt.com).