30 Jan: Looking for your keys? Well, they probably aren't in this book, but maybe it will help anyway.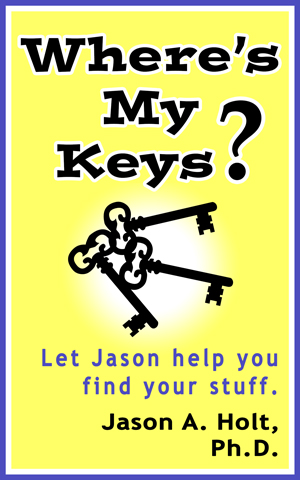 Where's My Keys? is a quick guide to finding things – your keys, your phone, your wallet, that important piece of paper you needed to do your taxes. Can a book help you find your keys? I don't know. Maybe it won't work. But you might as well give it a try. What have you got to lose?
---
22 Jan: Fighter Fred has a new short story, Fighter Fred One-Shot #1: "The Chicken Coop of Destiny".
---
10 Dec: Fighter Fred and the Evil Temple of Evil is now out in paperback.
---
28 Oct: The games are out! Here are the games I worked on in 2019:
---
Thank you for your interest in my website.
If you would like to contact me, send e-mail to jah at this address (JasonAHolt.com).